We have an holistic understanding of the challenges that a Human Resource Manager faces. Our solutions help companies of different sizes and markets to find, attract, select, hire, evaluate, develop, train and retain the most talented and deserving workers.
We are recognized as one of the best suppliers of HR management technology in Brazil. More than 90% of our clients claim to be very happy, willing to recommend and continue to utilize our services. In addition, one of our most valuable assets is the quality of our support team, considered by our clients.*

Microsoft Silver Partner
Our company acquired a high level of expertise and competence on Microsoft technologies and therefor has a Microsoft Silver Partner competence. This competence assures quality on our services through out training and certification of our team.

Seeker means one who searchs and translates, in a single word, the essence of what we believe
"If you seek, you'll find!"
Our Vision
To be perceived by customers, partners and employees as the best company of services and systems for people management. In our view, talented people work happier in companies that are more productive.
Our Mission
Offer efficient services and systems to support human resources, always. We automate the operational part of the processes, so that HR Managers can spend more time, with higher quality, caring for people and their careers.
Our Values
Our business conduct is governed by solid ethical values, respect, partnership and transparency, as well as a proactive attitude towards our customers, partners and workers. We learned that "we can't get there" alone, so we invest a lot in building long lasting relationships with customers and employees.
Social responsibility
We believe it is up to companies and people to make our world a better place to live. Therefore, we encourage volunteerism among our employees. We donate equipment and provide unpaid service for several non-profit organizations.
Learn about organizations Seeker Technology supports: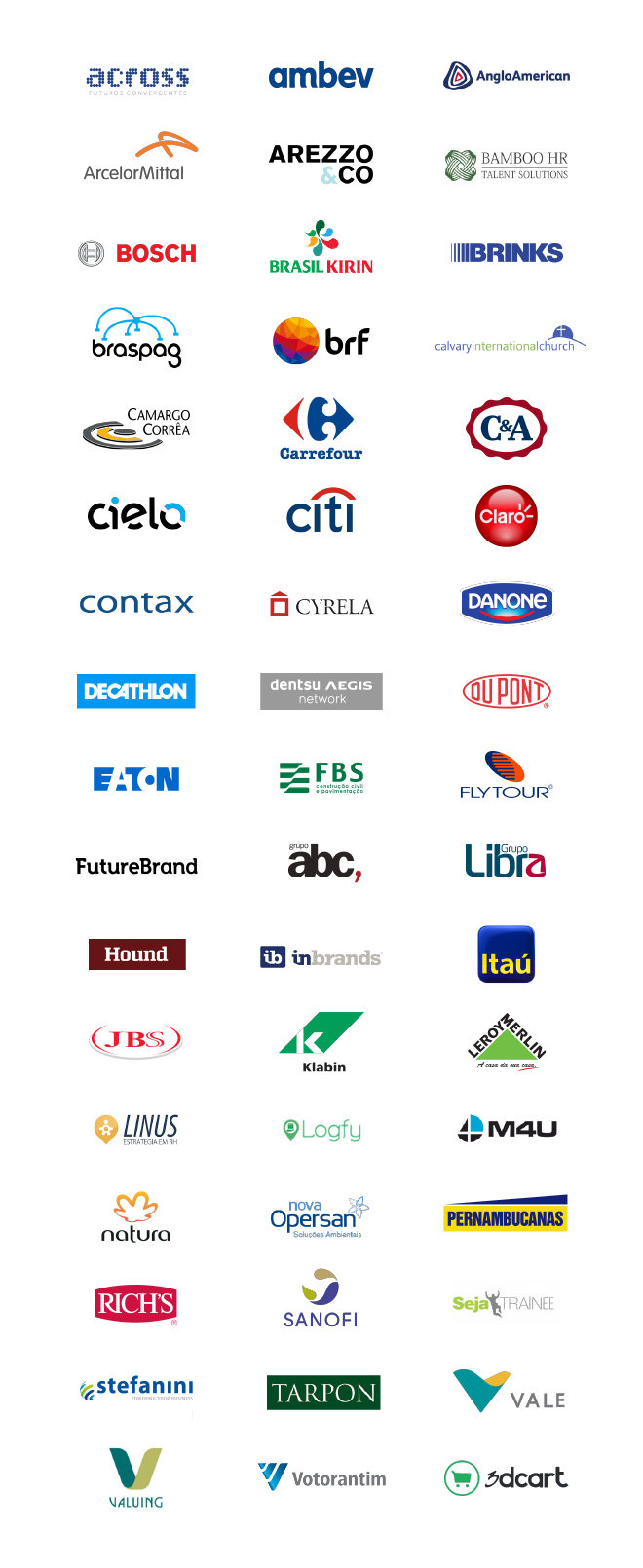 Testimonials
Seeker is a very amiable and assuring company to work with: whenever we need them, they are quick to respond to our concerns. Seeker is flexible in all matters, from labor demand to support and cost negotiation.
Roniel Viana
Carrefour
Careers
If you are passionate about technology, living and seeking creative ways to apply it in your day-to-day, come work with us! Seeker is an Information Technology company that offers opportunities for learning and career development, as well as a friendly and very fun environment!
Our Team
In Seeker technology, we take care of our team very well! Our employees have the most modern equipment to carry out projects, in addition to constant investment in training and certifications.
Here are some testimonials from our employees:
"The environment is nice at Seeker. We work to will, with relaxing."
"I like working at Seeker (...) The environment here is different, I don't know ... is calm. We feel respected and safe in addition to receiving enough attention."
"There's stimulus to curiosity and creativity! It is not a traditional and heavy routine, so it's not tiring working here! "
"Seeker's environment favors the learning . We have the resources of time and technology to go after the knowledge. "
"If you like programming, here at Seeker you will learn, will develop. Here we work with everything, learn about everything and this knowledge is very important!"
"For developers, there is a great concern to show various tools and various areas so you can choose an area of development . (...) For example: in a large company, if you have a spot on "database", you'll only see "database" everyday … Here at Seeker is not like that. You are going to be exposed to many other areas such as design, .net, CSS, HTML, and with this will learn much more! "
"Here at Seeker, the analyst has contact with customers who request the projects. We go beyond programming and understand the whole context of our work! "
"Seeker is much more flexible than large companies (…) we aren't slaves of the process. Our focus is to meet the needs of our customers and not to implement methodologies. There is balance between process/methodology and solution."